This page is an archive. Do not edit the contents of this page.
Direct any additional comments to Forum:Wiki discussion.

Hello Haedman here. I hardly edit on wiki forums, but I want to make a suggestion. Now some users do like badges. I do relate them to achievements, but anyways. I was considering of maybe adding more badges to the wiki for specific pages. For example, you edit the Allusion Page, you get a badge called something something. Add an video, get a video related badge. So on for different kinds of pages. I went to some wikis that have these kinds of badges which gave me some inspiration to suggest this. Yeah this seems a bit pointless because we have badges based on editing, but this seems a bit fun to see many kinds of badges on different variety of badges. Well leave some feedback if you wish. Haedman Out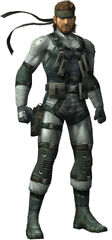 Professor Pickles (평화)

--"War has changed." 17:36, March 9, 2013 (UTC)
Oppose I don't like the idea. The Americanized Brony18:41, March 9, 2013 (UTC)
Strong oppose Bad idea. We get enough ridiculous spam and stupid edits as it is. Encouraging them would only make it worse. I want to reduce the amount of cleanup and maintenance there is to do, not increase it. ~Bobogoobo (talk)

19:32, March 9, 2013 (UTC)
Community content is available under
CC-BY-SA
unless otherwise noted.