There's a Pony For That

Length
0:31
There's a Pony For That is a parody video released by The Hub in July 2011.[1] It is a play on the "There's An App For That" iPhone commercial.
It consists of a male announcer with a similar voice to the one in the iPhone commercials. On the screen, a hoof, that appears to belong to Twilight Sparkle, scrolls through pages. All of the apps on the screen are parodies of existing web-sites, media or real iPhone applications. DJ Pon-3's name is spelled "DJ Pon3" in this commercial.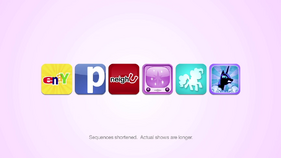 Applications
References