The submission period is now OVER! Thank you for your votes! Check out the winnig menu below...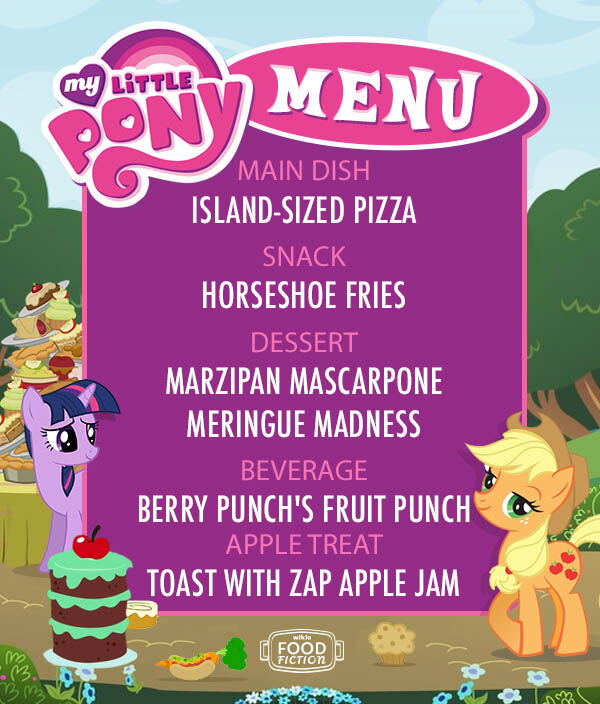 Contest
With the Season 5 premiere just around the corner, we thought it would be fun to have a My Little Pony Food Fiction contest! There are so many delectable treats in the MLP universe...how can you even choose? Let us know your favorite MLP dishes by creating a Food Fiction menu in the comments below.
We hope you have a big sweet tooth...start submitting your entries!

Here's how it works: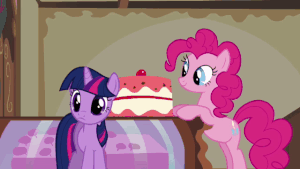 1. You must be logged into your Wikia account. Don't have an account? No problem! Create an account here!
2. Create an original menu with one dish from the My Little Pony universe in each category:
Main Dish
Snacks
Desserts
Beverages
Applejack's Apple Treats
3. Post your My Little Pony inspired menu in the comments below. The more original the menu, the better! Click here for some food and drink ideas.
Here's my example menu:

5. We will accept entries until March 25. Wikia staff members will select the top entries to be part of a poll for each category. We'll post the voting polls on Recipes Wikia for everyone to vote. Polls will close on April 1. We will post the winning menu that week!