This page is an archive. Do not edit the contents of this page.
Direct any additional comments to the current talk page.
Thank you for contributing!
Please have a look at the beginner's guide if you are new to editing wikis. The contribution guidelines and the wiki overview will help you find out about this wiki's policies and conventions.
Need help? Stop by the forums, where you can get in touch with the community. Feel free to contact me or a different administrator for any reason. On talk pages, it is helpful to sign your name after your message.
The recent changes will keep you updated on new edits to the wiki and help you stay updated with the latest blog entries and forum posts. If you want to test something out, you may create your own sandbox or use the global sandbox.
Thanks again, and have fun editing! -- Jonny Manz (Talk) 04:07, June 12, 2012
hey bronymon please chat with me bhai i'm missing youanushka 04:55, December 1, 2012 (UTC)
Sorry for not replying the other day
I was using a diffent tab FlutterainbowDash 20:07, July 7, 2012 (UTC)
FANMADE Prefix
Please remember to prefix any image uploads that contain fanart with "FANMADE". For more info, check out this styleguide link.  EvergreenFir  04:39, July 9, 2012 (UTC)
Again, please prefix any fanmade images with FANMADE. Any further uploads of non-prefixed fanmade images will be deleted instead of being renamed.-- This is Jonny Manz, signing off! 04:46, August 16, 2012 (UTC)

Hello sorry I didn't know we had to clarify fanmade & fanart I missed your first meassage and I'm sorry I fixed tho go look on my profile and see I'll try to remember in the future. king of cool yo 05:03, August 16, 2012 (UTC)Bronymon

It's fine; I had already fixed the images themselves (there's no need to put fanmade in the captions). Just, in the future, instead of uploading, say, Bronymon OC.png, which is incorrect according to our rules, make sure the file is named FANMADE Bronymon OC.png. -- This is Jonny Manz, signing off! 05:07, August 16, 2012 (UTC)
[Friends]
You are one of my fave friends. Thanks for being such a great friend. Bubbaboy1201 (talk) 07:58, August 1, 2012 (UTC)
[Chat request]
Could you come back on chat? Thanks. Bubbaboy1201 (talk) 08:07, August 2, 2012 (UTC)
Hey, bronymon! I see another mlp liker. My friend Luna lived in the moon. She moved a while ago. Do you know her?
Well...
I'm not blocked anymore, just banned.
Will see you on or after monday.
Busy next three days.
Hope you have a good day.
Filly Please (talk) 06:01, September 6, 2012 (UTC)Filly Please
hi bronymon remember me i am your best friend
not following me huh say said that i'm more than a sister i'll see u lter till than wait and watch
i'm just kiddin
Hi, Bronymon! What's up? Wanna chat? ;) SilverCune (talk) 22:06, October 8, 2012 (UTC)
please unban me i didnt mean to hurt any one
OC
here it is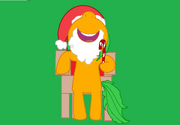 Banned
You have been banned on the chat for derailment, misbehaviour, making a pest of yourself, and being attention seeking. I banned you for two hours, although someone else may extend that. Please seriously consider your actions on chat, and when you return, please contact me. If you would like to speak before your ban expires, please feel free to message me on my talk page or contact me on my skype @ Nitsua_Xepher. You may also contact me though email (which I won't post without request).
Land of Confusion
Discord Prevails "We're nice grandmas" - grandma 06:38, February 23, 2013 (UTC)
Hey I know I'm a little late for explaining myself but I had forgot my meds for a few days and that night I went a little crazy I feel really bad for causing trouble and I am extra careful on taking my meds now. That is all.
Bronymon
Game Dev Site - 21:03, April 18, 2013 (UTC)
Can you draw or make a gif of this?
Can you please make a drawing or make a trotting gif of my OC for me? I'd appreciate it!
Here she is.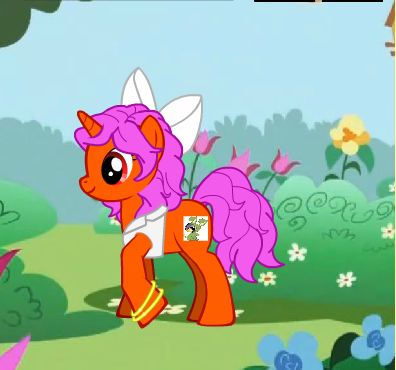 nice meeting you !!
Vanilla2020 (talk) 02:23, April 18, 2013 (UTC)User:Vanills2020/Sig
hey nice meeting you !! Vanilla2020
i got banned till tomarrow
(jeff)
Sigs
Please leave Sig pictures posted here so I may find them with ease
Bronymon
Game Dev Site
 - 20:01, June 17, 2013 (UTC)

Hi I love your profile check this out.
why dont you ever help me bmon NightBolt64 (talk) 01:22, August 19, 2013 (UTC)
my birthday is on october 29 so dont forget about it :) ThatbunnyboyPSN (talk) 17:36, October 20, 2013 (UTC)
Community content is available under
CC-BY-SA
unless otherwise noted.