Thank ya for contributing!
Please have a look at the beginner's guide if you are new to editing wikis. The contribution guidelines and the wiki overview will help you find out about this wiki's policies and conventions.
Need help? Stop by the forums, where you can get in touch with the community. Feel free to contact me or a different administrator for any reason. On talk pages, it is helpful to sign your name after your message.
The recent changes will keep you updated on new edits to the wiki and help you stay updated with the latest blog entries and forum posts. If you want to test something out, you may create your own sandbox or use the global sandbox.
Have fun editing! -- Shadowdemon137 (Talk) 17:41, March 20, 2012
Kailakshi
Hi there. Kailakshi 04:36, April 15, 2012 (UTC)
Hi! IXPilot 04:41, April 15, 2012 (UTC)
Hello
I just wanted to greet you, just remember follow the elements of harmony, ~

Handsome Brony
(
talk
)
I already said this but Congrats. Haedman(여보세요) (talk) 10:56, August 1, 2012 (UTC)
Cute avatar Juliababy0 (talk) 18:20, March 8, 2013 (UTC)Juliababy0
Congrats
Hey, congratulations on the new position, IX! Make us proud! Aerostar (talk) 16:15, August 1, 2012 (UTC)Aerostar
I give you a medal for no reason. Haedman(여보세요) (talk) 07:20, August 2, 2012 (UTC)
Congratz!!!
Hey I just noticed you made the mod position and congratulations you would make a very great mod. Lol, cheers! :D 75.101.21.16 18:54, August 2, 2012 (UTC)Alana Katana
Congrats on getting mod powers!
I know this is a little late and you became a moderator a while ago, but I just wanted to say congratulations :)
Octado Pinkie Pie is best pony, anyone agree? 19:35, August 6, 2012 (UTC)
Powerpuffrocks33 (talk) 15:17, November 29, 2012 (UTC)You rock!
Let me in the chat room!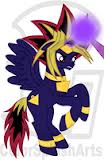 IXPilot, I need to be let back in the chat room! I miss my friends, including Assassin! Please! I will follow the rules, I read them, I've learned my lesson! *crys* Please... I need you.
hi i'm new
hi i'm Amyrose112 i'm new —Preceding unsigned comment added by Amyrose112 (talk • contribs)
Hi!
Thought this page looked a bit empty, so here's some Twilight Sparkle for you.


TheUltimateH4M Talk 17:07, February 4, 2013 (UTC)
hey wanna be bffs
My petition
Would you like to sign my petition to bring unicorn Twilight back by this link? https://www.change.org/petitions/hasbro-and-jayson-thiessen-bring-back-unicorn-twilight-in-mlp-fim -- TheSitcomLover 12:24, February 23, 2013 (UTC)

Hey
16:26, March 14, 2013 (UTC)Monsterhighghoul (talk)
Trixie
hey this is obisdian raindrop just wanted to know why you removed my edit on the trixie page about wacky coincidence that trixie's name means blessed moon princess 
I didn't. The only edit I've made on that article was an addition of interwiki (my diff). Your edit was removed by User:ImperfectXIII (See the diff) IXPilot (talk) 20:43, March 19, 2013 (UTC)
Comic cover
Thanks for your great upload of that comic cover! I'm just curious where you got it from since I don't see it anywhere. :D ~Bobogoobo (talk)

22:48, April 24, 2013 (UTC)
It's here. 76.9.87.149 22:58, April 24, 2013 (UTC)

Yeah, I found it after asking as usual :P. Guess adding it to the MLP collection comes later. I uploaded the mega-big version :P ~Bobogoobo (talk)

22:59, April 24, 2013 (UTC)
Hello IX! i haven't spoken to you long time, what's up? Zuzannank (talk) 14:15, November 4, 2013 (UTC)Zuzannank
Request
Hi IX, Zuzanna wanted to talk to you so if you're up for a chat maybe you could go to the wiki chat and talk with her. Regards,
Oz   12:01, December 7, 2013 (UTC)
Hello :) It would be nice If you could find time for talking :) Zuzannank (talk) 15:25, December 11, 2013 (UTC)Zuzannank
:P
Hola
 Cherrypop888 talk   
   06:57, February 20, 2014 (UTC)
Oh, hi! :) Xplt (talk) 07:07, February 20, 2014 (UTC)

Hello :)
i have just logged in and seen your wishes on my talkpage. it's really nice of you, thank you so much and sorry that didn't the same for you, but i had tried to avoid wikia. It would be nice, if we could talk once :)
so let me know, if you will find time. Cheers!Zuzannank (talk) 16:31, May 3, 2015 (UTC)Zuzannank
Hi! Yes, of course. You can catch me either in the chat on weekends or everyday in Steam, or Skype (yes, I had to start using it...). Xplt (talk) 16:43, May 3, 2015 (UTC)/iX
Hello
Just letting you know the picture for My Little Pony Friendship is Magic Issue 10 - CVR RE blank cover should show Big Mac around the boarder and not Twilight which suggest you must have an old picture.
Note I have this issue in front of me right now and it's Big Mac around boarder.DavidH01 (talk) 17:49, March 9, 2016 (UTC)
Hi! I can't recall events of >2.5 years ago. I took the info from comics shop's website. Since I don't own any blank cover copies, probably you're right. Xplt (talk) 20:39, March 9, 2016 (UTC)
Community content is available under
CC-BY-SA
unless otherwise noted.